NITECORE's Newly Released U Series Debuts at IECIE Shenzhen eCig Expo
April 15th 2019
Held on April 14-16, the 2019 IECIE-Shenzhen stop has become the most influential e-cig expo in the world covering upstream (accessory supply chain) and downstream (end products and e-commerce solutions) of the industry, which is estimated to attract 50,000+ professional visitors form 45 countries and be the best platform for global e-cig technologies and brands to promote and showcase themselves.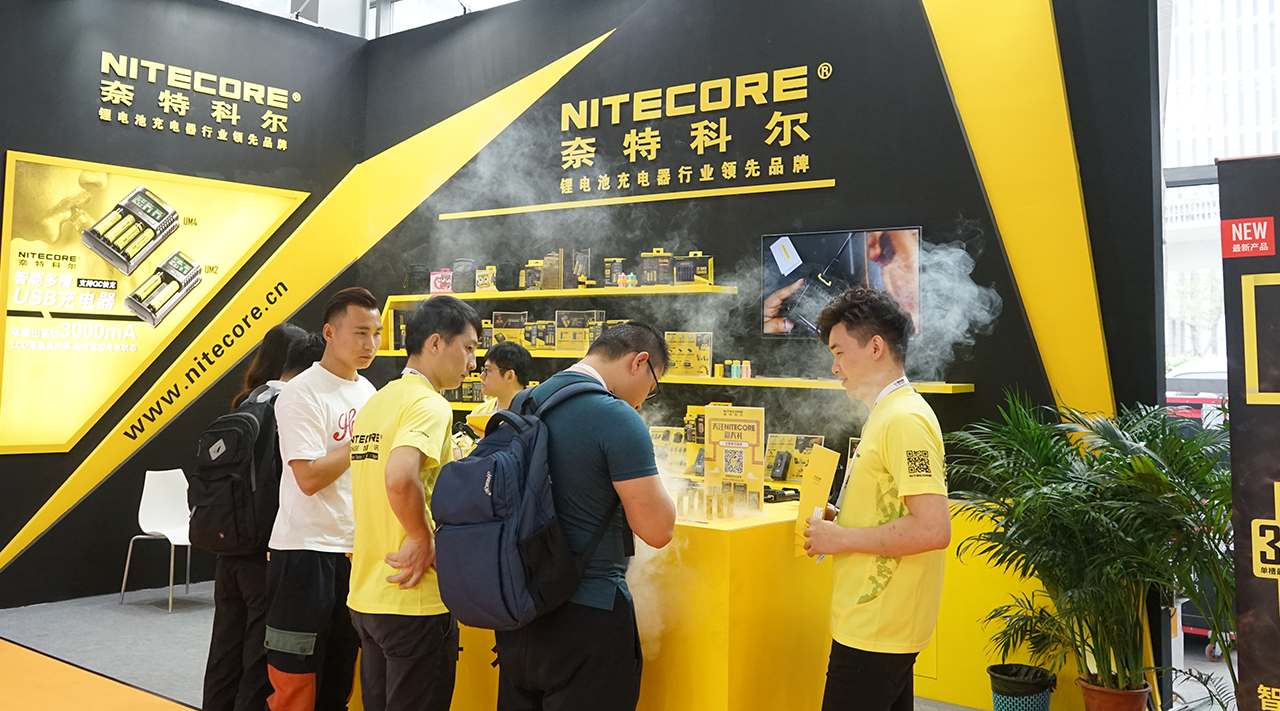 As the second-to-none choice in the charger and vaping markets, NITECORE vape chargers are all created and designed by our professional R&D team. We employed advanced technologies to ensure excellent product performance. Repeated tests will be conducted before the release of each vape charger. They are well-recognized by veteran vapers for their innovative design and top quality.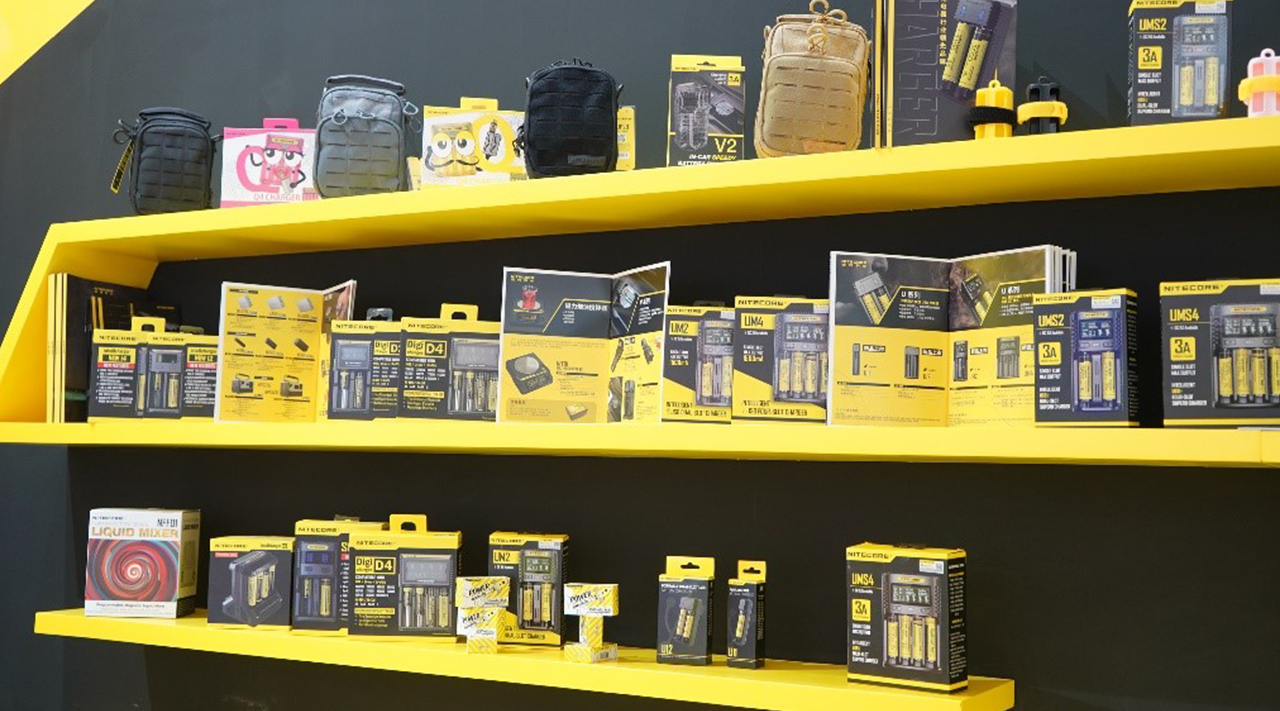 This time, we have brought the newly released U Series to the IECIE Shenzhen eCig Expo to provide a more efficient, smart and professional charging solution for vapers to get out of the outdoor charging predicament and extend the runtime of their vaping equipment.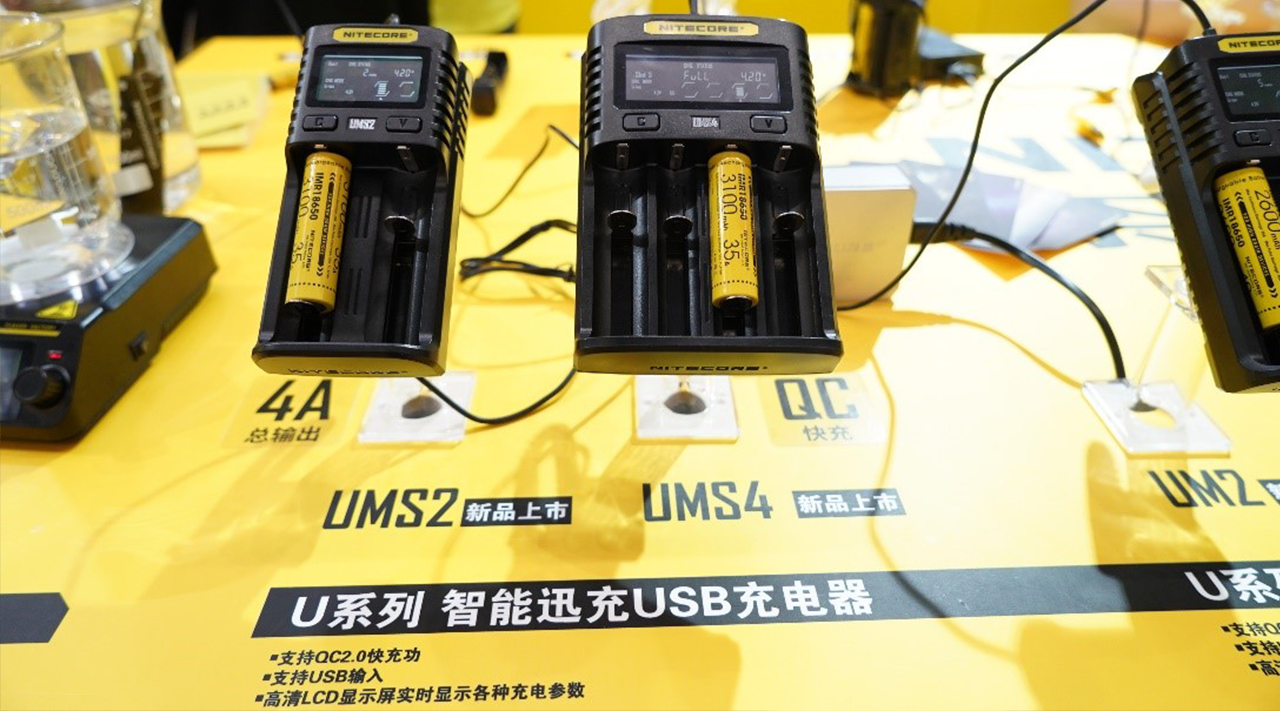 The UMS2 and UMS4 are QC input available intelligent USB superb chargers with a total max output of 4,000 mA and a single slot max output of 3,000 mA and
are capable of charging each battery simultaneously and controlling each slot independently. It only takes 55 minutes to charge 80% of a 3,500mAh battery.
The LCD screen can display a real-time information of Battery Health by "Good" or "Poor", Internal Resistance, Charging Current, Battery Voltage, Charged
Volume and Charging time.
The IECIE Shenzhen eCig Expo is one of the most influential platforms in the vaping industry to offer product trials in person to vapers. NITECORE exhibits at
Booth 9N17 with all kinds of professional Li-ion chargers and Li-ion products as well as lottery games and prizes. Please drop by and pay us a visit!