The 2014 Version New i4 Continues to Use the Existing Packaging
May 16th 2014
Nitecore has already discontinued the production of the original i4 (old version). The newly released i4 chargers are models of a new upgraded edition (2014 version). Some of the new i4s will continued to use the existing packaging. The differences between two versions are as follows: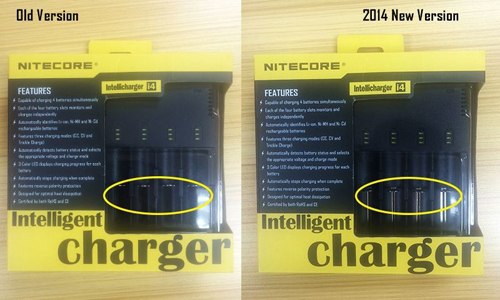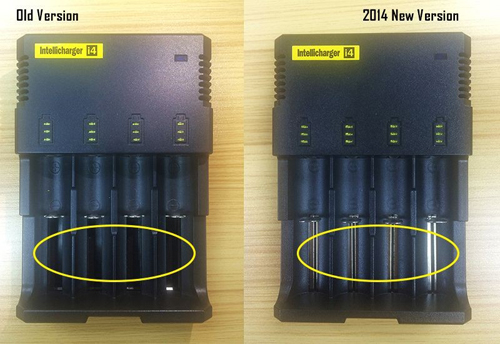 The new i4 is engineered with pure copper spring-loaded battery contact plates in the slots.
The metal contact points of the new i4 are more convex, ensuring solid contact can be made between the points and battery positive poles.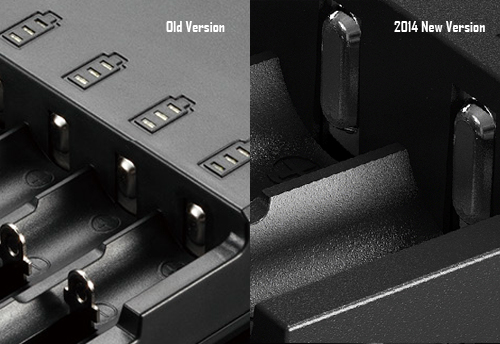 The new i4 has a more roughened surface, ensuring a comfortable control during use.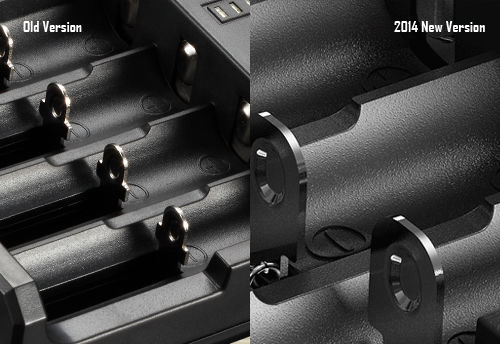 The power plug of the new i4 is in yellow color (the old one is in blue).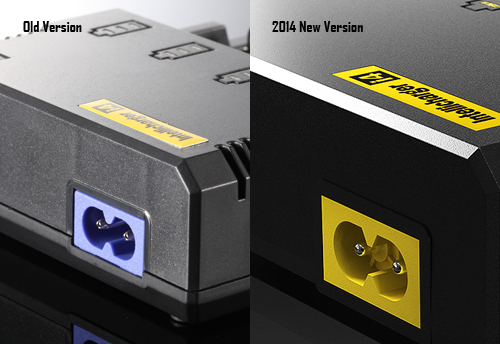 The new i4 has "SYSMAX PowerTechnology.LLC" as well as "IMR" added on the back label.